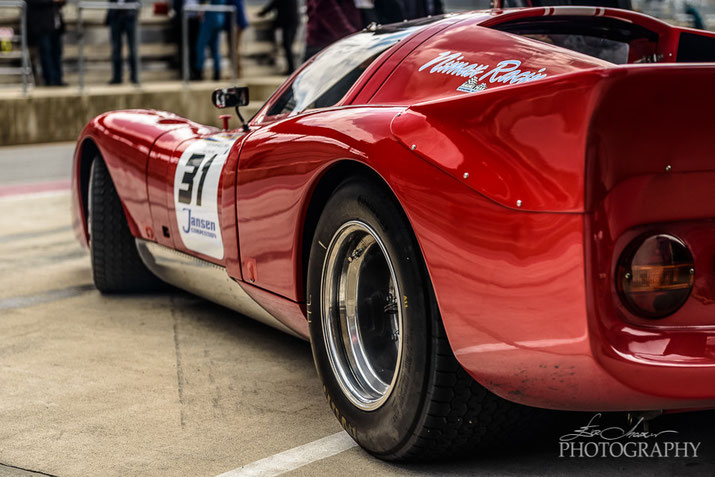 O tej porze roku,kiedy z drzew opadna liscie,za oknem jest szaro,zimno,mokro i nie wiadomo,czy to jeszcze jesien czy juz zima,wtedy najchetniej zagladamy z Lubym do naszych archiwow zdjeciowych
i wspominamy nasze wakacje.Snujemy plany na nastepne...
Wtedy to pierwszy raz uslyszalam od Niego propozycje wyjazdu do Francji.Blogi usmiech rozlal mi sie po twarzy, a oczami wyobrazni ogladalam nas pod wieza Eiffla, lawendowe pola Prowansji i cudne wybrzeze Normandii.Na ziemie sprowadzona zostalam brutalnie jednym slowem: Le Mans.
Niewtajemniczonych informuje,ze Le Mans to miasto na poludnie od Paryza,gdzie odbywa sie 24-godzinny rajd samochodowy.Nie mozna powiedziec,ze jest to to,co babunie lubia najbardziej.Ale coz-przezylam niejedno,przezyje i to.Pozwolenie Lubemu jechac samemu nie wchodzilo w gre.Zginal by  beze mnie-moich dobrych rad i cennych uwag :-)
Na poczekaniu wymyslilam slodka zemste:wyjazd do Anglii i do obrzydzenia ogladanie angielskich ogrodow.Zostalam skontrowana obietnica ,ze w drodze powrotnej zwiedzimy kilka zamkow nad Loara.
No dopsz.Moze byc :-)
Naiwnie myslalam,ze Do lemans polecimy, zaliczymy i wrocimy.A reszte urlopu jeszcze sie jakos fajnie wykorzysta.Nic z tego.Luby juz dawno wszystko zaplanowal.Po drodze bedziemy zwiedzac miasta zwiazane z rajdami samochodowymi i fotografowac to,co zostalo z torow rajdowych,wczuwac w atmosfere...Cale poltora tygodnia.Marzenie...
Ach! To dla tego ciagal mnie na nasz tor Spielberg.Zebym i ja polknela rajdowego bakcyla.Niestety bakcyl jak na razie okazal sie zbyt duzy i jak gula stanal mi w gardle...Ale trzeba przyzac,ze zdjecia z kwalifikacji do Le Mans wyszly mu calkiem,calkiem...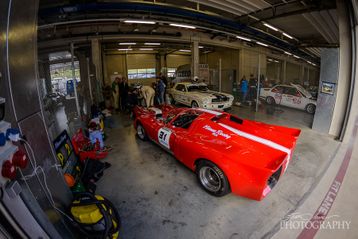 Zaraz po powaznej rozmowie Luby zamowil bilety wstepu (w Anglii,bo z Francuzami nie da sie dogadac),wejsciowki na trybune i miejsce na polu namiotowym.Na hotel nie ma co liczyc-wszystko dawno zarezerwowane.Pole namiotowe to za duzo powiedziane.Sa to miejsca na kawalku trawy w obrebie toru.Jakies prowizoryczne skrzynki z pradem i moze jakies toalety...A dookola nas namioty z tysiacem podobnych swirow.Pijanych zapewne:-)
Zaczelo sie gromadzenie niezbednych rzeczy.
Po 1 zakupilam paczke pozadnych zatyczek do uszu.Kupilismy namiot,kocher i kuchenke gazowa.Troche sprzetu pozyczylismy od rodzinki i znajomych.Dzis sterta wyglada,jakbysmy sie wybierali na Marsa.Nakupilismy jedzenia-puszki,konserwy,chinskie zupki.Bede pichcic.Tam straszna drozyzna -hamburger 11euro,piwo 9...Anglicy wiec wpadli na pomysl i przyjezdzaja z wlasnymi lodowkami zapakowanymi piwem.Prad ze skrzynki.Luby kupil 50m przedluzacza.Taktownie nie pytam o koszty calego przedsiewziecia.Podobno marzen nie mozna na pieniadze przeliczac.No dobra-nie chce wiedziec ile wycieczek na Bali diabli wzieli. On mi w sumie tez nie wylicza ile juz wydalam na badyle w ogrodku...
Luby sie cieszy jak dziecko.Ja jestem coraz bardziej przerazona.Chyba latwiej by mi bylo przezyc tydzien w buszu,anizeli posrodku takiego tlumu.Nawet jesli oddziela mnie od niego podwojna scianka namiotu.Nic to-tez wezme lodowke z piwem i jakos bedzie.A moze bakcylowa gula sie jakos przelknie?
Wyjazd 4 czerwca....odliczam dni.
Foto: Red Bull Ring Spielberg At.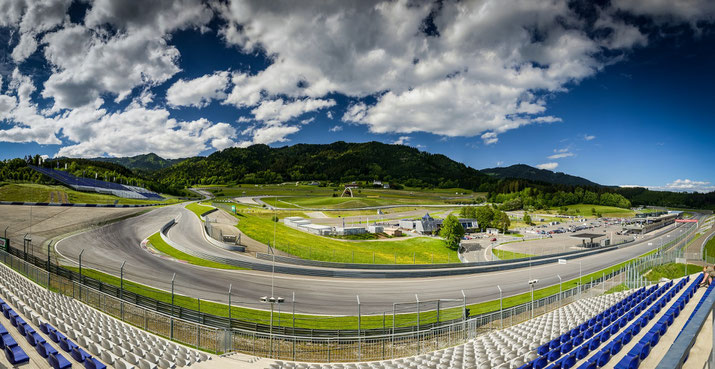 Tak patrze na ten film...Moze nie bedzie tak zle?