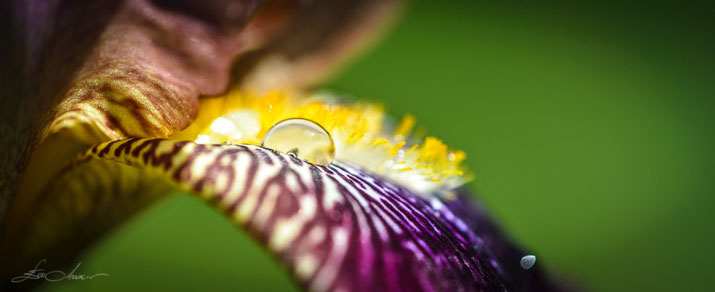 Czlowiek czeka pol roku prawie,az po zimie pokaze sie pierwszy kwiatek.A kiedy juz robi sie cieplo i te pierwsze kwiaty zaczynaja w koncu kwitnac,to nastepuje to tak szybko,ze zanim sie nimi oko nacieszy juz przekwiataja...

Jeszcze nie tak dawno wypatrywalam ,kiedy kolorowe azalie otworza w koncu swoje paki.Dzis juz ich kwiaty opadaja.I znow trzeba czekac caly rok:-)

Wiekszosc krzaczkow przywiozlam z Polski.Kupowalam w szkolce u p.Pudelki http://www.azalia.pl/.
Wczesniej tam byl ogromny wybor azalii i rozanecznikow.Teraz jest ich mniej na korzysc innych roslin,
ale i tak wybor wielki,a rosliny zdrowe-polecam wiec :-)Posadzone byly wczesniej w moim dawnym ogrodzie,ale nie moglam ich tak zostawic :-)Wykopalam i przytargalam tutaj.Zostawilam tylko rozrosniete rozaneczniki. Teraz zaluje:-)
Celowo podpisuje nazwami,zeby samej nie zapomniec kiedys.

Azalia "Freya"-milosc od pierwszego wejzenia:-)

Sloneczna azalia "Klondyke"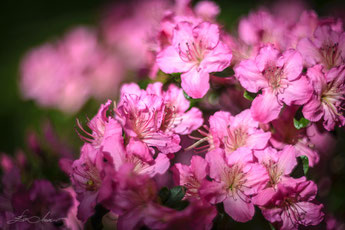 Azalia japonska "Babushka"-mala ale o wielkich kwiatach.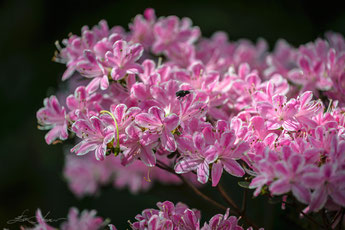 Sliczna "Kermesina" o drobniutkich bialo-rozowych kwiatach.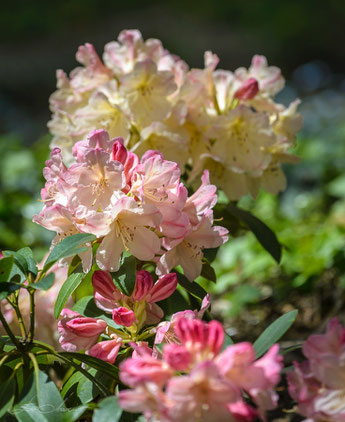 Wczesnie kwitnacym rozanecznikiem jest ten bez nazwy kupiony za pare groszy w Lidlu.Cudnie kwitnie,rosnie bezproblemowo.Zaczyna na rozowo,a pod koniec kwitnienia jest prawie bialy.
Po prawej moj ulubieniec 'Olin O.Doobs'.Zdjecie nie odddaje do konca jego czerwonopurpurowego koloru.Rosnie troche z tylu,bo to bedzie wielki krzew (mam nadzieje).
Kiedy juz wszystkie rozaneczniki zrzucaja kwiaty zaczyna sie pysznic ogromny krzew obok tarasu.To chyba Rododendron wielkokwiatowy Catawbiense grandiflorum,ktorego posadzil Tesc jakies 35 lat temu...Widok z bliska i z daleka.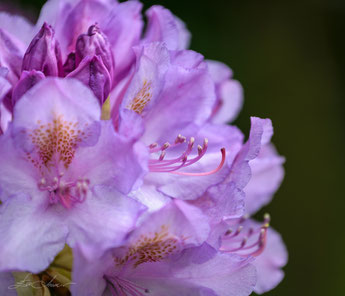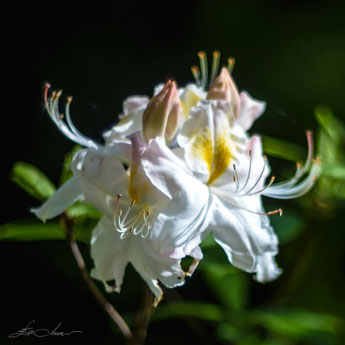 "Daviesii"-biala azalia z zoltym oczkiem :-)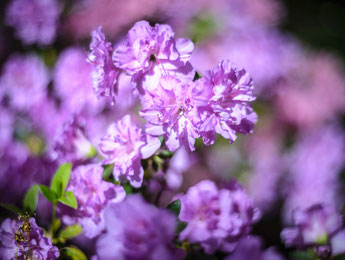 Japonska azalia o pelnych kwiatach, ktorej karteczka z nazwa sie gdzies zapodziala :-(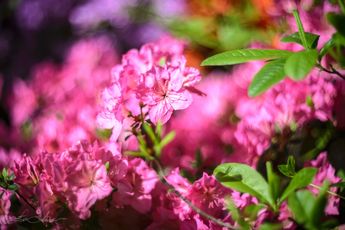 Druga rozowa o ciut intensywniejszym kolorze "Kirstin"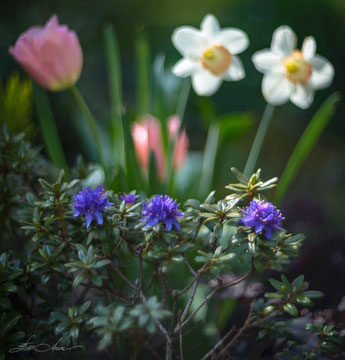 Na rabatce tej, jako pierwszy kwitnie miniaturowy rododendron,ale chyba mnie nie lubi bo kwitnie jak widac powyzej.Co roku trzy kwiatki:-).

Caly srodek rabatki zajmuje rozpychajacy sie czerwony prawdopodobnie Nova Zembla.Zakwitl raz i od pieciu lat nic.Jesienia wyleci na emeryturke:-)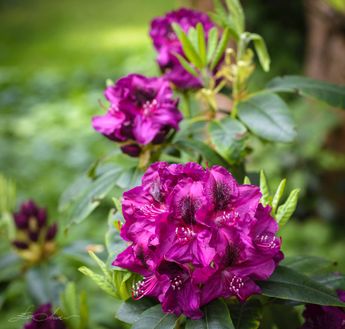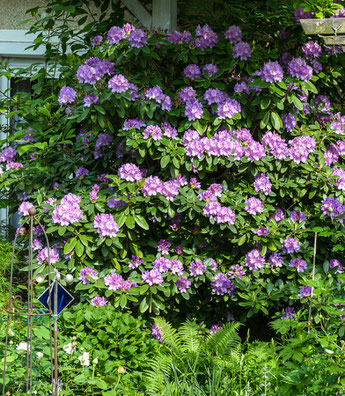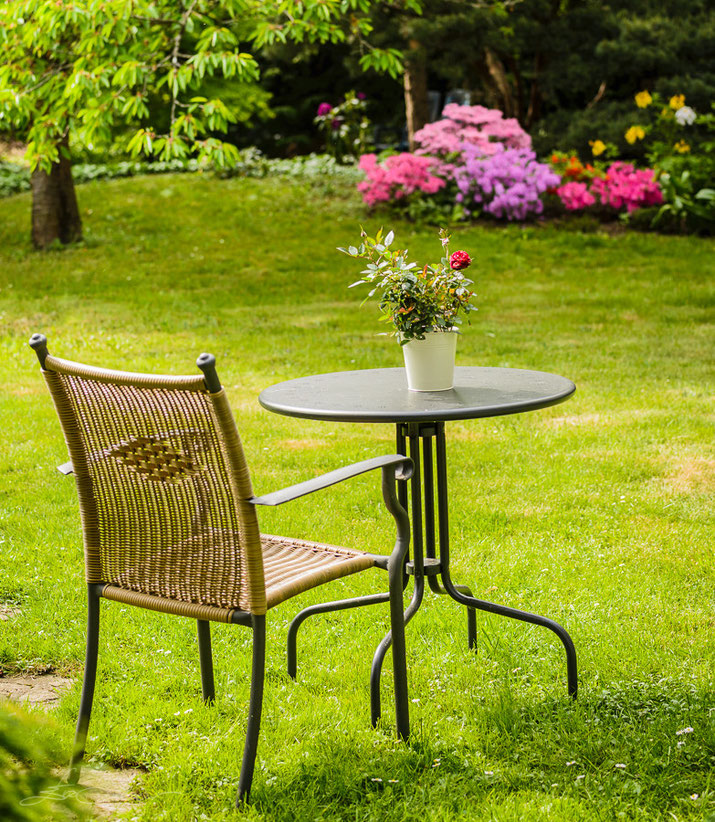 Irysy kwitna chyba jeszcze krocej niz azalie.Pojedynczy kwiat zyje dzien-dwa i zwija sie w rulonik.
Jesli pogoda jest deszczowa, jak bylo to w zeszlym roku kwiaty gnija w pakach...
W tym roku mam szczescie-moi podopieczni pokazuja sie w pelnej krasie:-)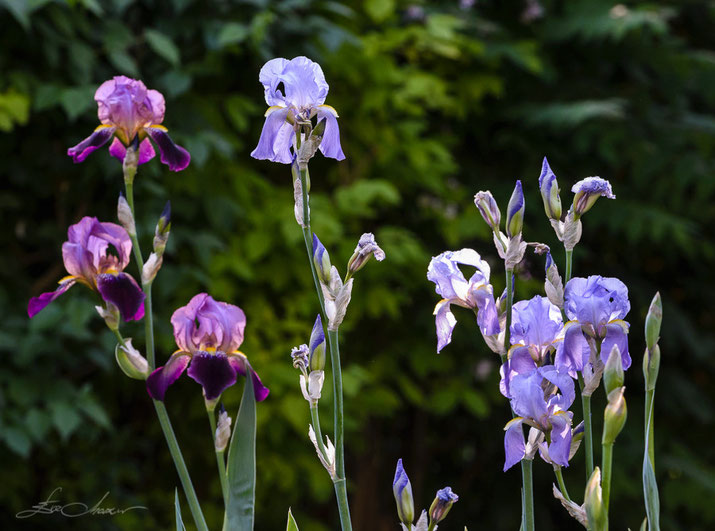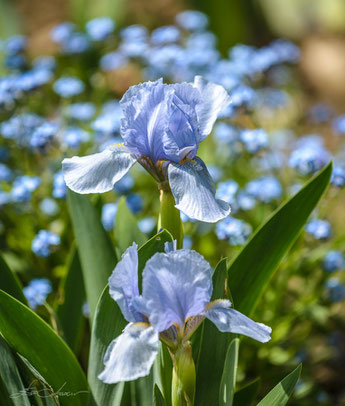 Niebieski mini-cudenko 'Cyanea' SDB kwitnace jako pierwsze.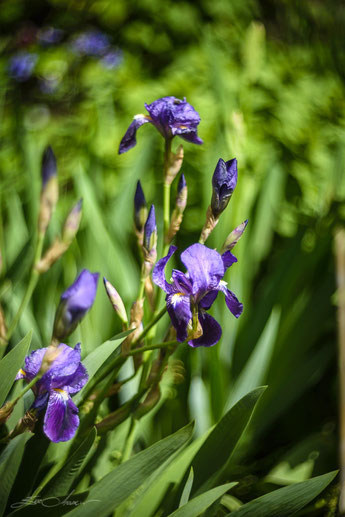 Fioletowe IB ,przytargany gdzies z parku kawalek klacza rozpelznal sie po rabacie.Musze go troche okielznac.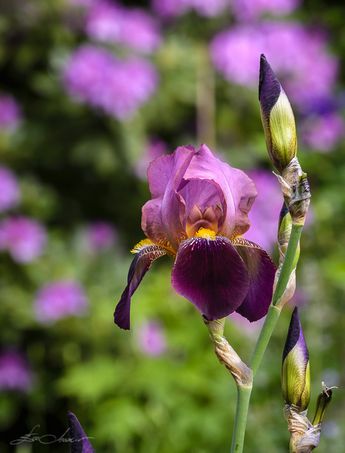 I taki gratisik-niespodzianka od sasiadki.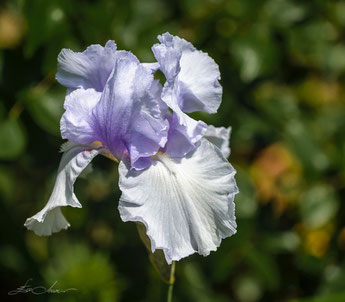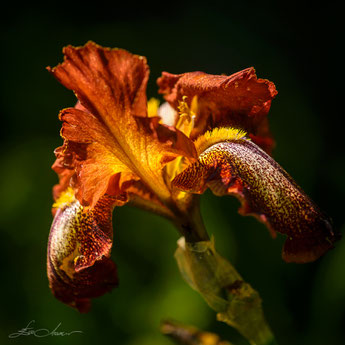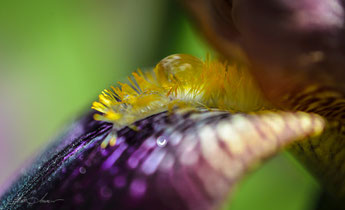 Do tego dochodza iryski cebulowe i syberyjskie.
I czekam niecierpliwie na dostawe z Cayeux,ale o nich bedzie w przyszlym roku:-)

A po za tym kwitnie i inne kwiecie: lobelie,czosnki ozdobne,orliki i zaczynaja kwitnac powojniki...