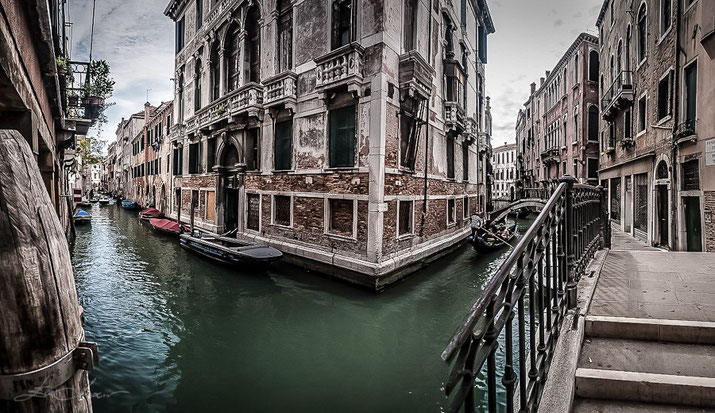 Wracajac z Toskanii zatrzymalismy sie po drodze na trzy dni w Wenecji.Samochod zostawilismy na parkingu strzezonym na stalym ladzie i vaporetto udalismy sie na wyspe.Wczesniej zarezerwowalismy przytulny pokoik z lazienka niedaleko placu Sw.Marka.
Zawsze bylam ciekawa jak wygladaja podworka i wnetrza weneckich kamieniczek i w koncu moglam sie dowiedziec.Zamieszkalismy w jednej z nich.
Ciezka brama odcinala nas od gwaru i halasow ulicy. W srodku panowal chlod,cisza i...elegancja.Szklo,marmury ,kamien i rosliny patrzace ku sloncu.Zapowiadalo sie niezle.
Starszy pan ,ktory nie rozumial ani slowa w innym jezyku niz wloski, wynajmowal pokoje dla turystow.Nasz pokoik okazal sie tak  przytulny i malutki,ze nie sposob go bylo sfotografowac.Za oknem bajeczny widok i zapachy z restauracyjnej kuchni na dole.Powyzej remont ,za oknem gwar.Dzien zaczynal sie o 6 rano,kiedy tragarze dowozili produkty do kuchni,smieciarze tlukli sie kublami.Konczyl niewiele wczesniej,kiedy ostatni goscie opuszczali lokal.
W pokoju tak ciemno,ze caly dzien mielismy zapalone swiatlo. W cenie byly rowniez sniadania.Kuchnia byla wneka na klatce schodowej wspolna dla wszystkich.A na sniadanie... mielismy do dyspozycji expres i...herbatniki.Dobrze,ze piekarnia byla po drugiej stronie ulicy,wiec w czasie gdy ja pichcilam kawe ,Luby lecial po rogaliki.W ofercie w internecie inaczej to wszytko wygladalo...Pan oczywiscie nic nie rozumial,ale kase dobrze przeliczyl na kocu:-)I bylo to najdrozsze lokum z calych naszych wakacji:-)

Jedyny plus tej calej sytuacji byl taki,ze moglismy ,a nawet chcielismy lazic po miescie przez cala dobe,co zaowocowalo calkiem fajnymi zdjeciami...
A jako,ze przyjechalismy wieczorem zaczelismy od nocnych zdjec w bardziej znanych miejscach.
Wenecja nie moze sie znudzic.Co raz odkrywa sie nowe miejsca i detale.Zachwyca za kazdym razem...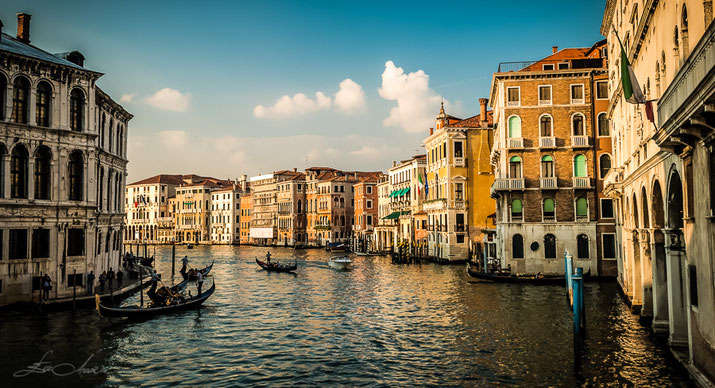 Mozna siedziec na nadbrzezu i gapic sie na gondole, lodeczki, lodki, stateczki i kolosy pakujace sie do w
weneckiego portu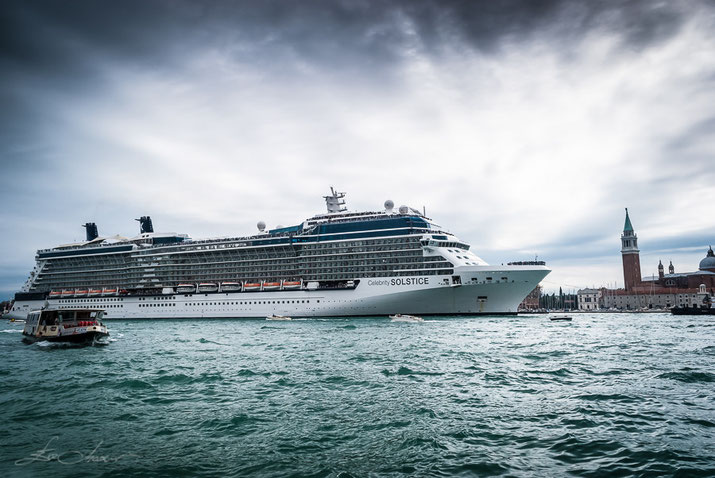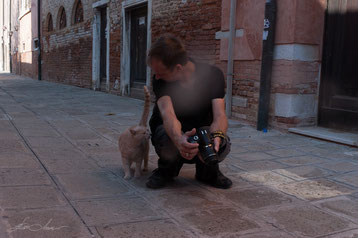 Mozna robic zdjecia falom. Ale nalezy potem sprawdzic,czy aby slona woda nie chlapla na obiektyw....tak jak mnie.Pozniej mialam paredziesiat zdjec z biala kropa po srodku.Do wywalenia.A szkoda:-)
No i mozna po prostu siedziec i nic nie robic.Patrzec jak miasto zyje swoim zyciem.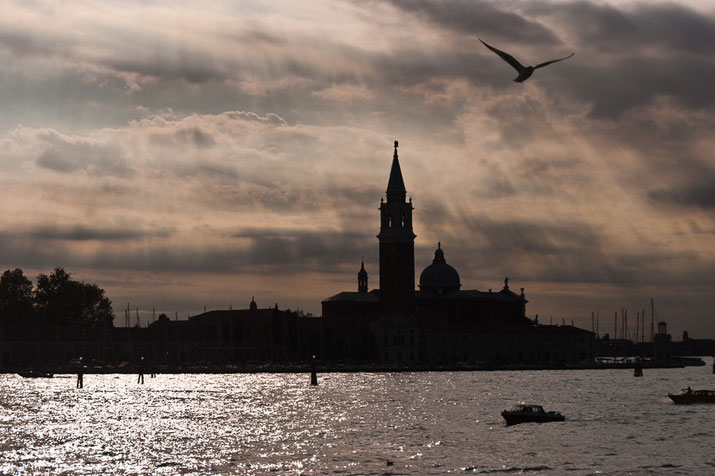 Ostatniego dnia wybralismy sie do Murano, a potem do Burano.

Po wyspie Murano porozstawiane byly cudaczne kolorowe ozdoby-reklama tamtejszy malych hut szkla.Kazda z tabliczka przez kogo zostala wykonana.Wieczorem ,podswietlane musialy pieknie wygladac, niestety nie zostalismy do zmroku.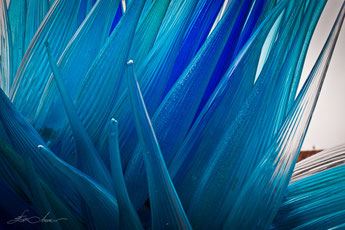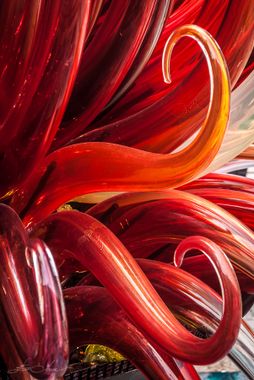 Burano z kolei slynie z misternych koronek i kolorowych domeczkow. Niestety pogoda sie zepsula
i kolorowe domki stracily swa intensywnosc.Dopiero, kiedy wracalismy na chwilke wyszlo slonce.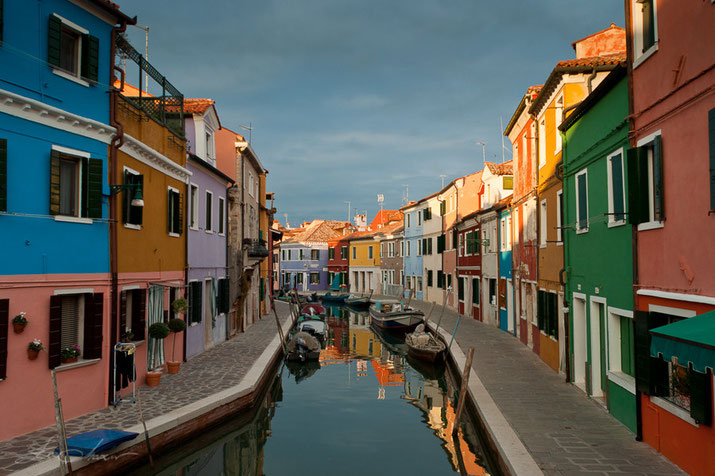 Szybko nam minal ten krotki pobyt w Wenecji.Obiecalismy sobie,ze jeszcze tu wrocimy.
I slowa dotrzymalismy.Relacje z tego wyjazdu zamiescilam TUTAJ

I link do galerii ze fotkami:TUTAJ