Czas powrocic do Paryza,bo juz prawie zapomnialam,co bylo w poprzednim odcinku.Ale na szczescie jednym klikiem mozna przeskoczyc do poprzedniej czesci i sobie przepomniec.
Wiec ..KLIK.
Dzien nastepny powital nas pieknym slonkiem przedzierajacym sie przez zaslony i potwornym bolem nog.Czulam sie, jakbym przebiegla maraton.W sumie nigdy w maratonie nie bieglam,wiec nie wiem skad wiem,jak bola nogi nastepnego dnia.Ale pewnie i dla tego powodu nie pobiegne.No i tez dla tego,ze bym wykitowala juz pare metrow po starcie....Podziwiam biegaczy generalnie...
Wrocmy lepiej do Paryza.Piekny dzien i perspektywa zobaczenia nowych miejsc, zmotywowala nas do zwlczenia sie z lozka.Ciezko bylo...Ciezko bylo jeszcze nawet, kiedy wysiadalismy z metra w La Defense.Jednak to ,co zobaczylismy przycmilo poranne dolegliwosci :-)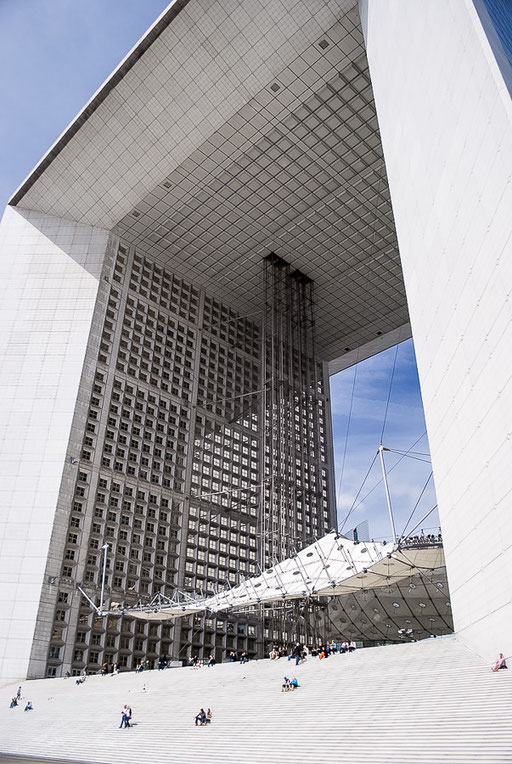 Opisujac te dzielnicee zagladalam do Wikipedi:
La Défense– nowoczesna dzielnica biurowo-wystawienniczo-mieszkalno-handlowa. Na zachodnim krańcu dzielnicy znajduje się La Grande Arche de La Défense (Wielki Łuk) stojący na linii, będącej przedłużeniem Paryskiej Osi Historycznej, zaczynającej się od Luwru a kończącej się na Łuku Triumfalnym.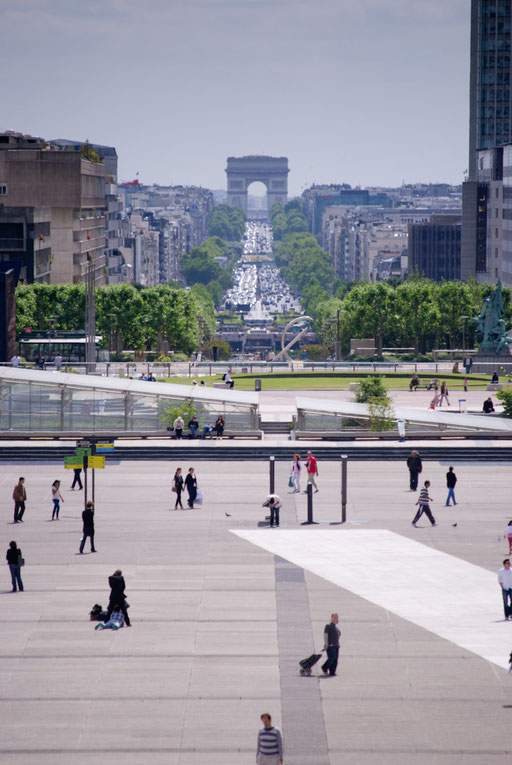 Oprócz biur, budynków mieszkalnych i centrum handlowo-rozrywkowego, w podziemiach zachodniego krańca dzielnicy znajduje się ważny węzeł komunikacyjny, z końcową stacją metra nr 1, stacją RER, dworcem kolejowym i autobusowym. .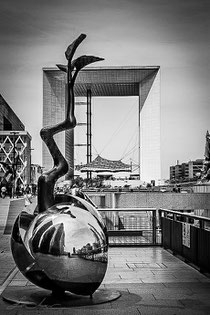 Teren na powierzchni dzielnicy jest niemal całkowicie wyłączony z ruchu kołowego. Do niemal wszystkich wieżowców można jednak dotrzeć drogami wewnętrznymi znajdującymi się w podziemiach. Jest to jeden z nielicznych w Europie przykładów niemal całkowitej izolacji ruchu pieszego od kołowego.
Po poludniu wrocilismy do centrum i spacerowalismy troche bez ladu i skladu.Trafilismy min.w podziemia Louvre gdzie znajduje sie podziemna czesc szklanej piramidy:
W koncu podjechalismy na Place de la Bastille,gdzie znajduje sie nowoczesny budynek Opery.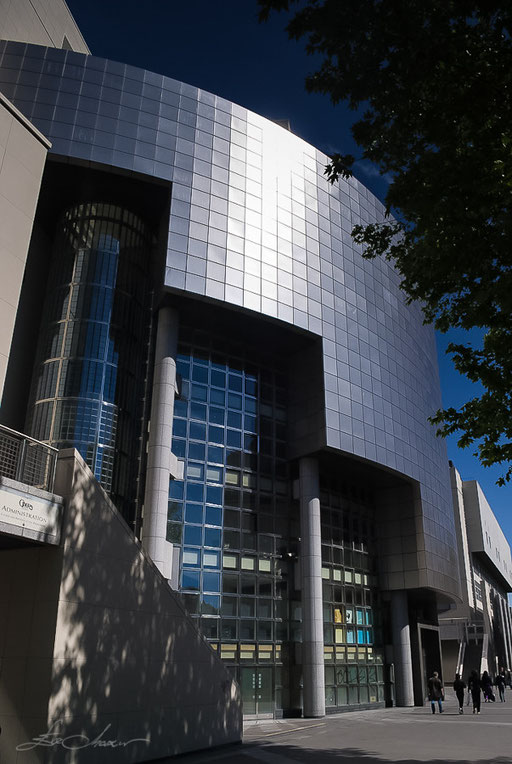 I stamtad na piechotke czterokilometrowa promenada La Coulee Verte ,zbudowana na przeslach starego wiaduktu kolejowego, przeszlismy na cmentarz Pere Lachise.Zanim doszlismy...juz byl zamkniety:-)
Coz bylo robic?Tym razem (mimo zmeczenia) omijajac z daleka hotelowy pokoj, podjechalismy pod wieze Eiffla by porobic setki kiczowatych fotek:-)Oto kilka: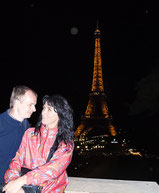 Nawet udalo nam sie zrobic sobie samowyzwalaczem :-)
Pozno wieczorem dowleklismy sie do hotelu,ale jeszcze starczylo sil na sfotografowanie znajdujacego sie obok Mulin Rouge.Nie moglam takiej okazji przepuscic :-)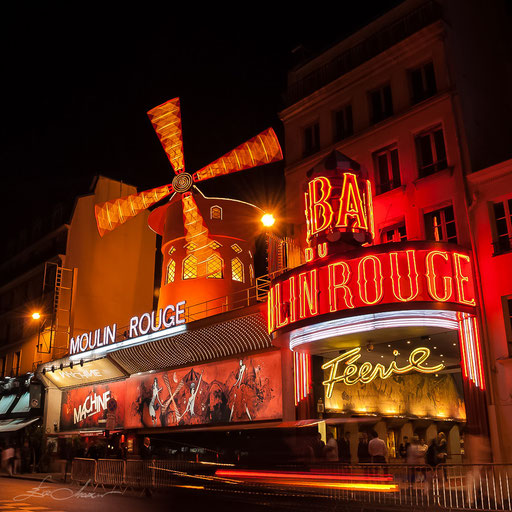 C.D.N....
Wiecej fotek z Paryza TUTAJ