Miasto me rodzinne.Nie za male,nie za duze...Przycupniete prawie na samym poludniu Polski, opatulone wzgorzami Beskidow, przeciete wstazeczka Bialki.
Kiedy bylam dzieckiem,wydawlo mi sie takie ogromne!Wyjazd ze Zlotych do dworca, to juz cala wyprawa.Tyle przystankow-czyli musi byc daleko...
Przy dworcu PKSu , w pietrowym ,prywatnym domu byly najpyszniejsze lody galkowe.Takie duze,ze nie nadazalo sie jesc.Lody topily sie za szybko i kapaly na niedzielna sukienke...No i oczywiscie w Delicjach tez byly pyszne,ale tam galki byly mniejsze i jadlo sie z pucharkow.
Skwerek przy bloku,wierzba i trzepak byl calym swiatem...
Kiedy doroslam,miasto dziwnie sie skurczylo.Wszedzie bylo blisko,wszystkie katy zostaly poznane i zrobilo sie nudno.Ciagnelo mnie w swiat-do metropolii...Krakow,Warszawa albo Nowy York!To dopiero sa miasta-przez duze M.
Pomieszkalam to tu,to tam i dzis z sentymentem wracam do mojego Bielska.Lubie to miasto.Niestety zazwyczaj na tydzien,kilka dni....nie za czesto.Widze jak ono zyje-tu sie buduje,tam sie sypie.Odwiedzam stare katy,ogladam,porownuje-co sie zmienilo,co sie jeszcze ostalo.
 Schodowa nawet na kolorowych zdjeciach jak zawsze wychodzi szaro.Kominy elektrocieplowni goruja nad miastem.Dla przyjezdnych pewnie przytlaczajacy widok,dla mieszkancow element krajobrazu, bez ktorego nie da sie Bielska wyobrazic.No i dla niektorych idealny punk orientacyjny przy powrotach do domu nad ranem...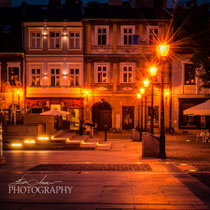 Pigal i dawny ZWM odnowione.Czy ladniej? Chyba wolalam tamte place.Jakos tak bardziej swojsko bylo,wiecej zieleni.No i fontanna Neptuna na Rynku..co ma Neptun wspolnego z Bielskiem?Pierozek na cale szczescie prosperuje i kluski na parze smakuja ,jak za czasow szkolnych.Francieszek Kukiola sympatyczny,galeria otwarta.Zamek sie nie osuwa (przynajmniej nie spektakularnie),Teatr zachwyca.Stadion rosnie w sile,w nocy daje po oczach.Nowy stary dworzec  duzo zyskal po renowacji.Perony strasza.Ale kto dzis pociagami jezdzi?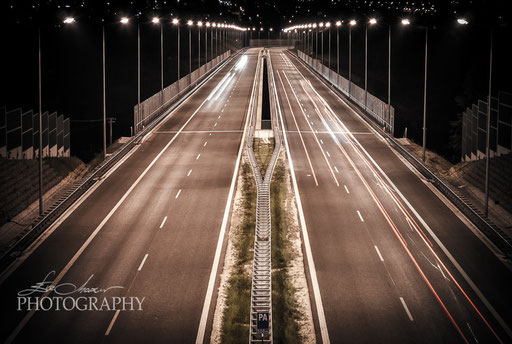 Wstazka nowej obwodnicy opasuje Bielsko.Obcieta przy Bystrzanskiej-nowy element pejzazu,do ktorego moje oko jeszcze nie przywyklo.
Szukam moich starych, ulubionych miejsc,dawnych sladow...Amfiteatr na Bloniach,tor samneczkowy,skocznia w Cyganskim,basen,zabawa w podchody, droga ze szkoly...Stare znaki sie zacieraja,znajome twarze odchodza w zapomnienie....
Czy kiedy przyjade natepnym razem, rozpoznam moje miasto?